Advertise with LakeVision:
LakeVision is a great way to advertise your local or non-local business. We have brought the Great Lakes and the Internet together establishing the perfect medium of information exchange for today's boater.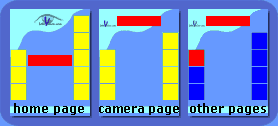 If you are interested in advertising with LakeVision, or have a specific question concerning an advertisement space, please follow these steps:



Each advertisement space comes with an additional optional page. When a user clicks on your advertisement, they will be taken to your homepage/web site or a page housed within LakeVision if you don't have a homepage! This page can contain a description of merchandise or services, menu choices for restaurants, pictures of common events, or whatever else you would like.